Online SEO Tools – the Ultimate CollectionAll tools listed below fall under the following criteria:
they are all useful for SEOs;
they are all web-based (no desk-top ones or FireFox extensions so far);
they are all free.
If you know of any online SEO tools that were not mentioned here, please comment and I will update the post. I will do my best to continuously update the article to delete the tools that are no more available and add new ones.
Table of Contents: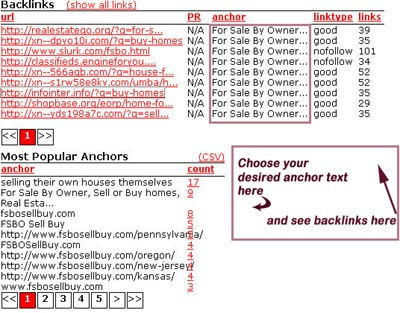 Options/Tools

Smart

backlinks

Analyze

Back Links

(currently not working)

Link

Diagnosis

Link Hounds Yahoo Backlink Info

Checks links to
Page
Page
Domain
Domain, page, all deep links
Best feature
Fast and smooth
Keyword-in-anchor-text search
Multiple sorting and filtering options
Data organization based on the linking domain
Anchor Text
+
+
+
-
PR
+
-
+
-
Linking page outbound links
-
Inaccurate
+
-
Nofollow highlight
+
-
+
-
Firefox Extension
+
-
+
-
Sorting options
-
-
+
-
Interface
user-friendly
simple
user-friendly
user-friendly
Set Preferences
+
+
-
-
Useful links
-
-
-
whois data; site web archive; Google cache; linking pages.
More backlink checkers: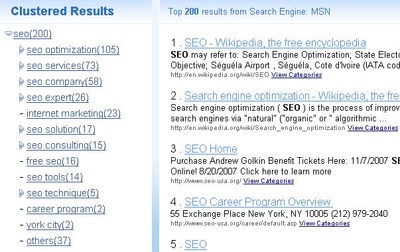 Tools that help expand your keyword lists with synonyms, related terms and keyword phrases.
| | |
| --- | --- |
| Tools/Features | What you will find there |
| Google Sets | Related terms (i.e. terms that are likely to appear in lists). |
| MSN clustering tool | Word clusters (keyword phrases). |
| Searchradar | Tag clouds and keyword definitions. |
| Keyword Map | Related terms (synonyms and keyword phrases). |
| Urban Dictionary | Related terms (related synonyms and urban words). |
Social Media Based Keyword Analyzers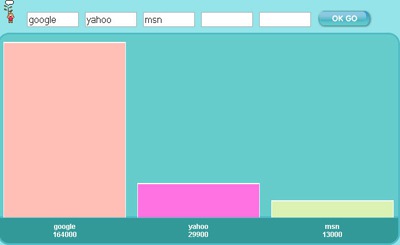 Use social media sites to explore how people use and tag your core term, its popularity and related words.
Features/Tools

TweetVolume

Twitter Search

Del.icio.us

related terms

Facebook Lexicon

Data source
Twitter
Twitter
Del.icio.us
Facebook
How to use it.
Compare up to 3 terms popularity.
See your term in live context.
See your term related tags.
See how often your term is mentioned across FB walls.
Online Dictionaries and Glossaries that Help with Keyword Research
Dictionary
What you can find there:

The free dictionary

Your keyword definition(s), set phrases/ idioms (use them to lighten up your writing style), examples of usage,

words of the same root (inflected words and derivations), thesaurus, classic literature mentions, keyword phrases, related acronyms.

Wordnet

Definitions and sample sentences using your key term.

Rhyme Zone

Rhymes (can be real fun to play with by the way), synonyms, antonyms.

Synonym.com

Keyword synonyms and antonyms.

Cambridge online dictionary

Essential definitions and keyword phrases.

Meta Glossary

The word definitions, related words and synonyms.

Reference.com

Your core term synonyms and definitions.

Merriam-Webster dictionary

Definitions and derived terms.
Dynamic Tools for Domain Name Brainstorming: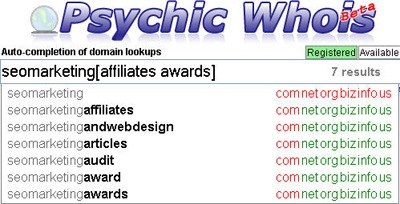 | | | | |
| --- | --- | --- | --- |
| Features/Tools | PsychicWhois | Domize | BustAName |
| TLDs | 6 ( .com, .net, .org, .biz, .info, .us) | 3 (.com, .net, .org) | 3 (.com, .net and .org) |
| Brainstorming help | domain name suggestions based on your previous searches and related terms | shows domain names one-character shorter than the one specified | Mixes the given keywords, suggests synonyms, adds prefixes and suffixes, shows both singular and plural versions, drops last vowel, checks for both hyphen- and non-hyphen versions |
Additional domain name checkers and generators:
On-page Keyword Prominence Research Tools.
Online SEO tools that help analyze keyword on-page usage.
| | | | |
| --- | --- | --- | --- |
| Element to analyze: | Ranks | SEOworkers | RankQuest |
| Title tag | + | + | + |
| Meta Description | + | + | + |
| Headings | + | - | + |
| Alt tags | + | + | + |
| Anchor texts | + | + | + |
| Bold text | + | - | + |
| Text | 1-, 2-, 3-word phrases | 1-, 2-, 3-word phrases | 1-, 2-, 3-word phrases |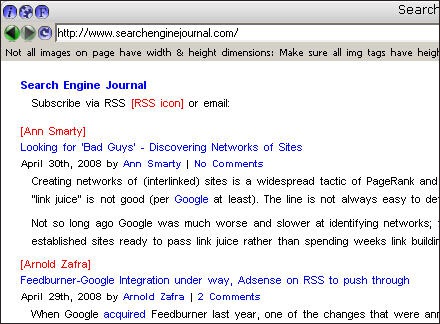 Features/ Tools

Domaintools SEO browser

SEO Browser

General benefits

find prominent elements (keywords) of the page;
check page elements visibility and accessibility.

Additional features
optimization score and tips on improving it
page meta tags, domain IP address, header response, page size, total number of links, words and images,
One more great tool to see text-only version of the site: LynxView
Page Size and Load Time Checkers

| | | |
| --- | --- | --- |
| Features/Tools | Web Page Speed Report | Page Size Extractor |
| Total page size | + | + |
| Images | total size of the images | total number and size of the images |
| JavaScript size | + | - |
| CSS size | + | - |
| Each page object size | + | - |
| Download time | + | - |
| Additional features | list of useful recommendations on reducing size of particular elements | total number of hyperlinks, full list of all links on the page |
Additional Site Diagnostics Tools:
Online tools that check any term(s) rankings across various search engines.

Most valuable rank checkers:
Features/Tools

SeoMoz Rank Checker

Search Engine Forums Tool

Shoemoney Serps Script

SEObook Rank Checker

best feature
Archives the results
Checks multiple terms
Fast and easy to use
Advanced search options (+ international data centers)
export the results
Yes
No
No
No
several terms at a time
No
Yes
No
No
# of results checked
100
10
~100
1000
overall # of SEs
4
1
4
1
# of SEs at a time
1
1
4
1
link to the actual results page
Yes
No
No
No
registration required
Yes
No
No
No
term of use
Paid (with daily free 5 searches)
Free
Free
Free
browser plugin
Yes (Browser Button)
No
No
No
main drawbacks
Would be great if the history/reports could

be split into projects (i.e. domains checked) and SEs

Checks only top 10 results
No way to export/save results
No export feature.
Note: the tools may be checking different data centers, so the results can be slightly different from tool to tool.
More rank checking tools:
Tools that Compare Different Search Engine Results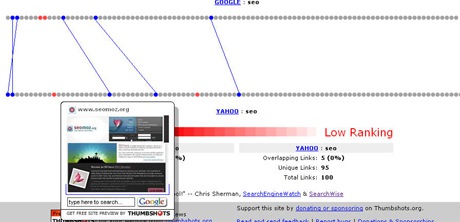 Features/Tools

Prase

Thumbshots

Fuzz Find

# of SEs
3 (Google, Yahoo, MSN)
2 (Google and Yahoo)
3 (Google, Yahoo, Live) (+Del.icio.us)
Additional Features
Sort by Google PR; start from any result;

set the min. PR to filter low-PR sites

Graphic representation of ranking differences.

Highlight the site you want to track

Sort the results based on

any Search Engine or Del.icio.us
More search related tools:
Pagerank Search

allows to sort Google search results by Google PageRank or by relevance.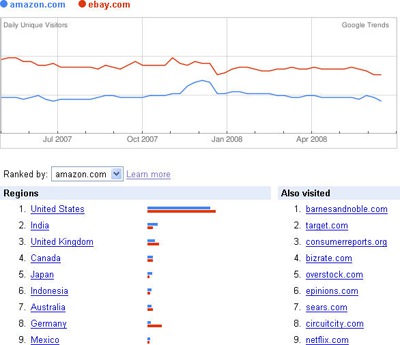 Features/Tools

Alexa.com

Compete.com

Google Trends

Quantcast

Traffic unit of measurement
percent (compared to overall Internet users measured by Alexa)
number of people
(average)
number of unique people/ number of visits
Time range
3 months
per month
(average)
per month / per week
Compare traffic
up to 5 domains
up to 5 websites
up to 5 websites
No
Demographics report
No
No
No
(U.S. only)

visitors' gender distribution; age; household income; ethnicity; education.

Additional features
Shows traffic distribution across different countries; related websites; sites linking back to the one being checked
(U.S. only)

Reviews time spent on site compared to overall time spent in the Internet by US people (average change in this metric); average time spent on site by one person; number of pages per one visit.

Reviews stats over different periods of time (e.g. past month, past year, in a given month/ yeah) on different territories (countries, states, cities). Besides, the tool will also show you "related" search queries and websites
Shows audience composition (passers-by, regulars, addicts)